PRIVATE EVENTS
Offering a variety of tasting, tour, lunch, and dinner experiences, our hospitality team and picturesque winery will make your next gathering one to remember.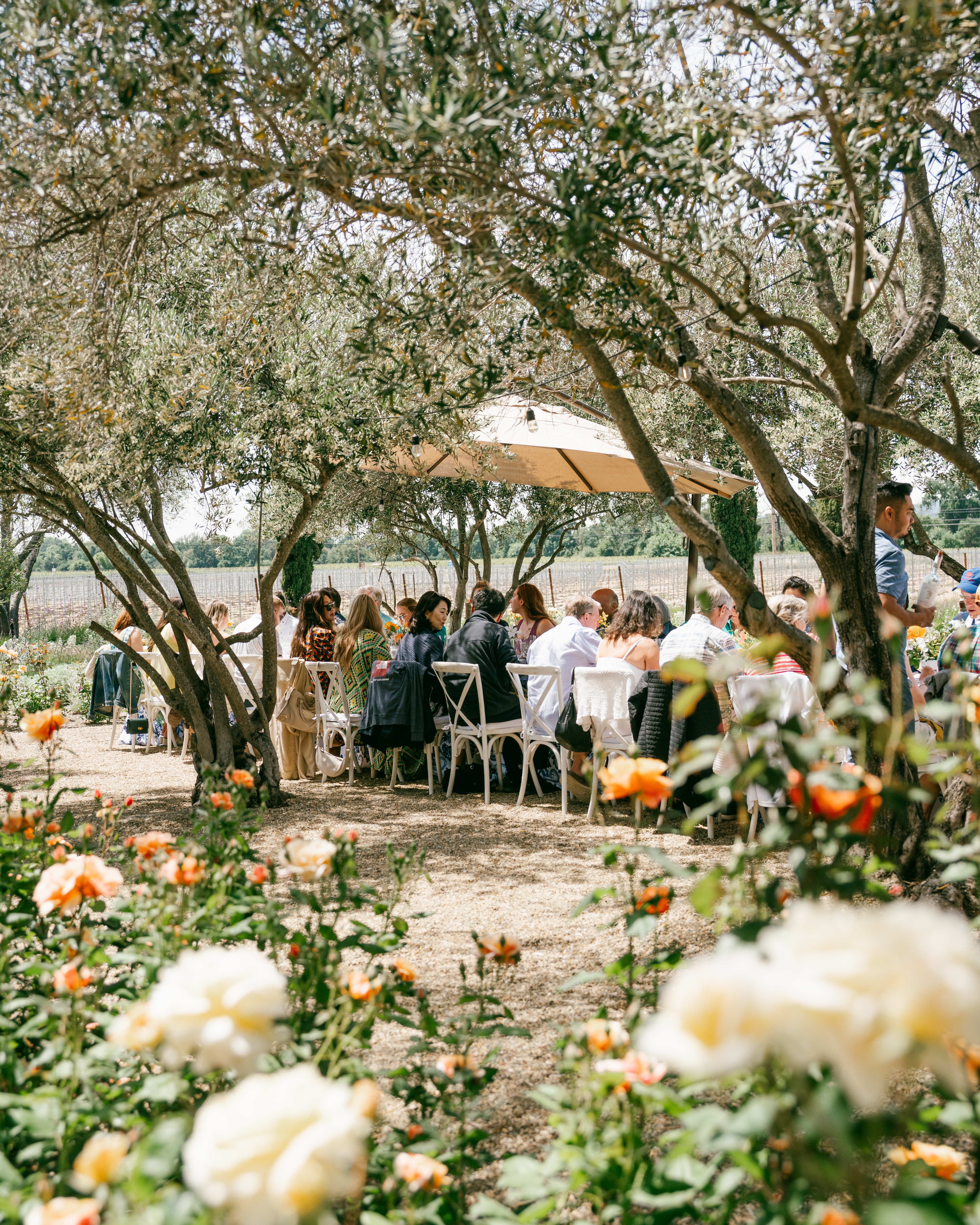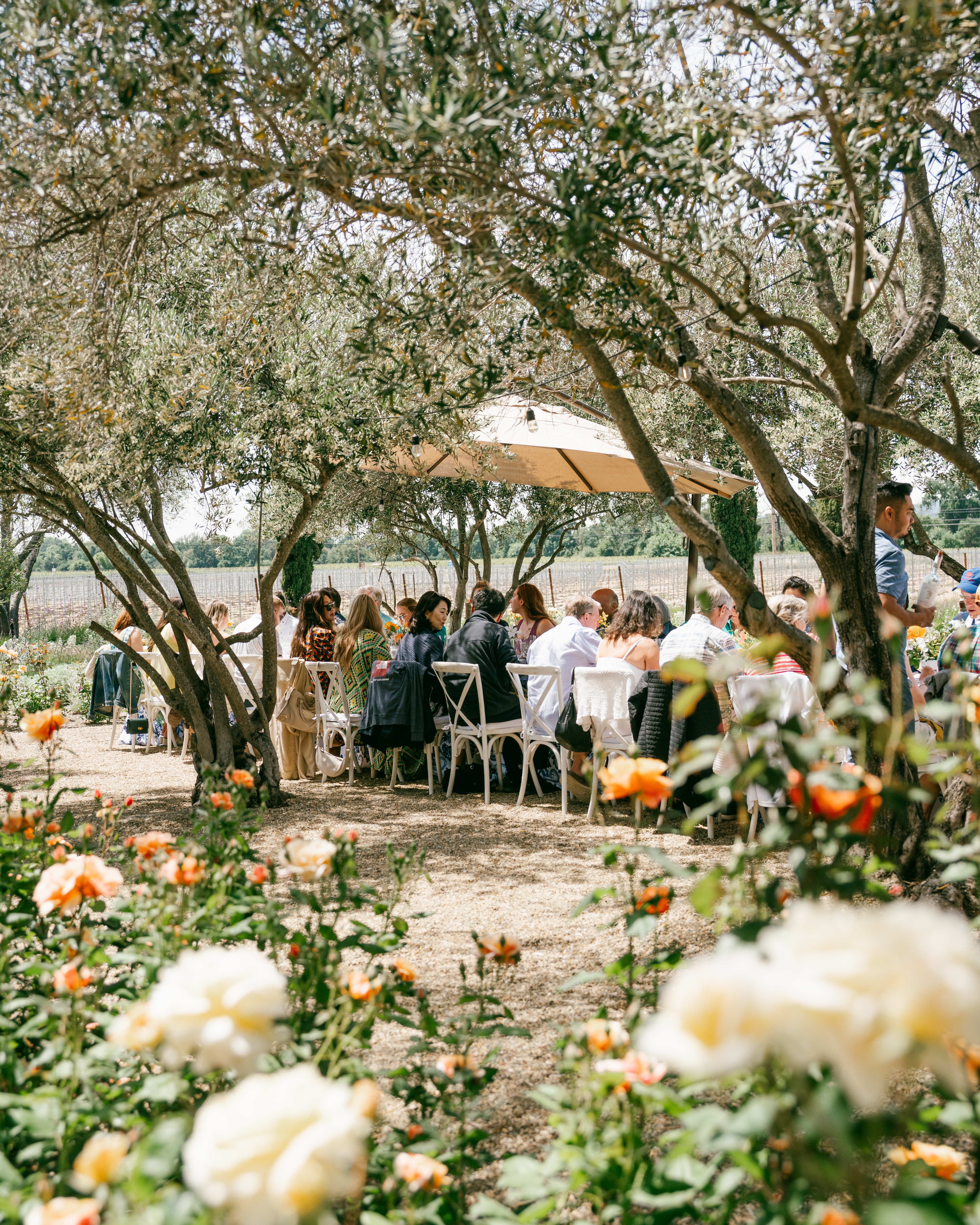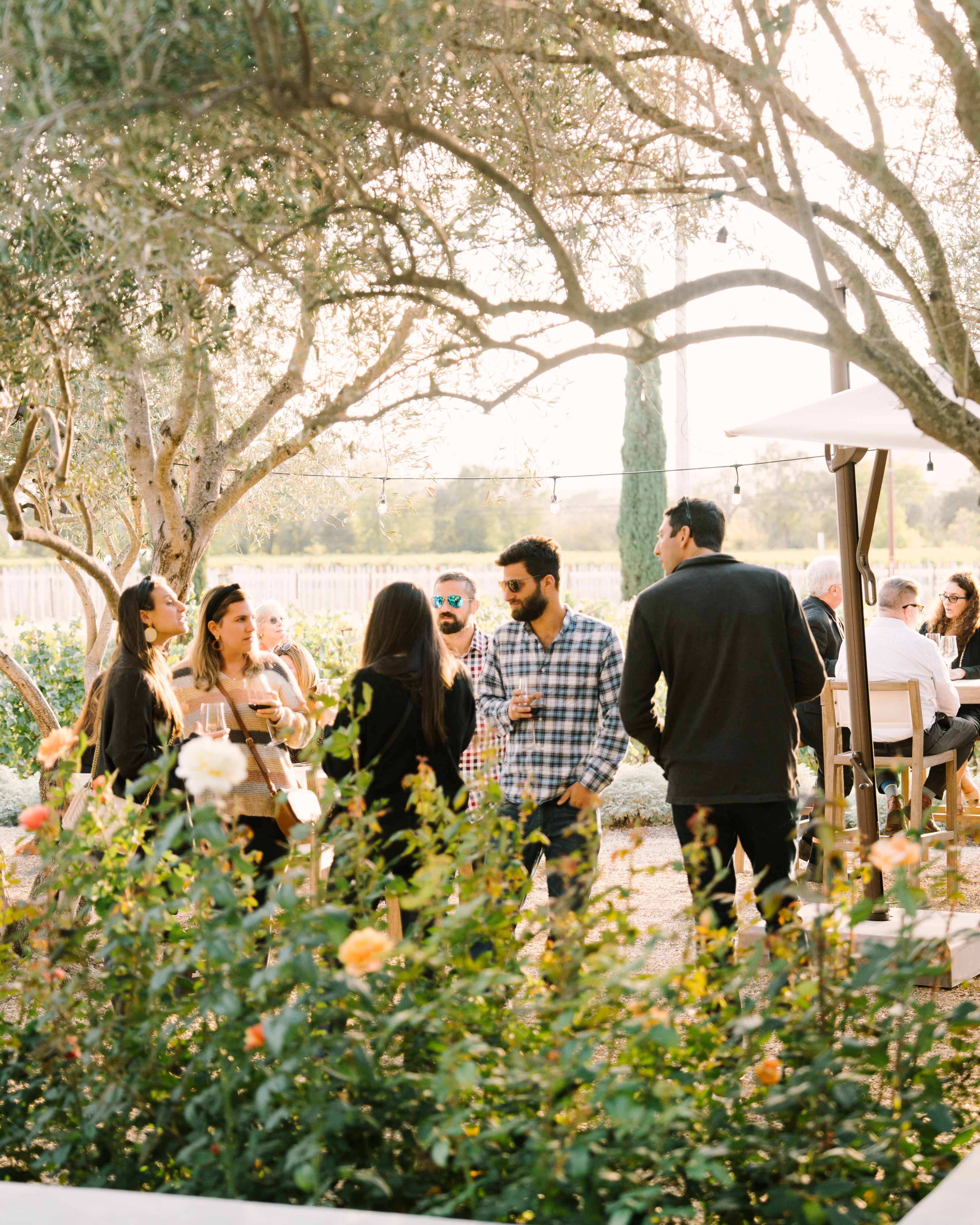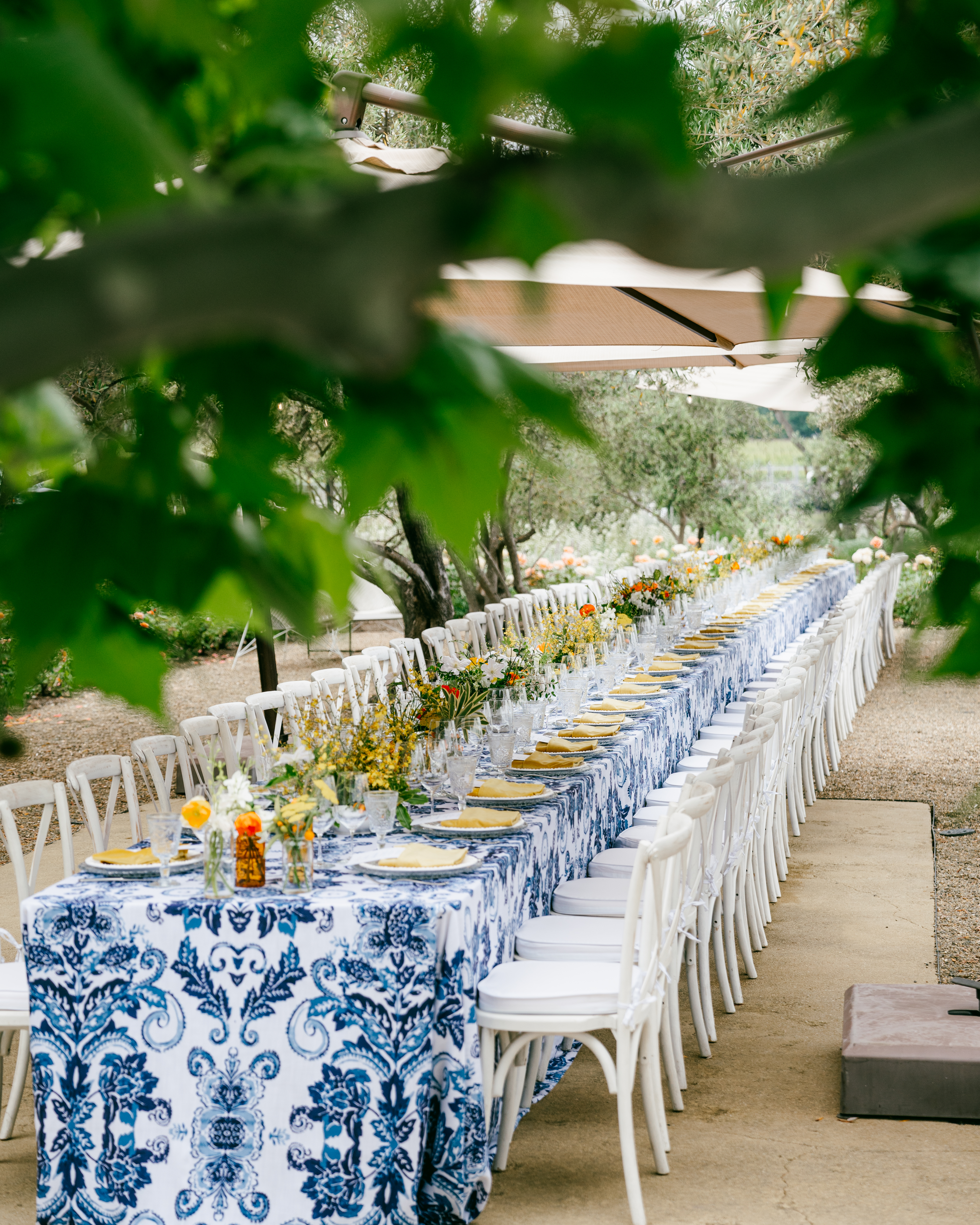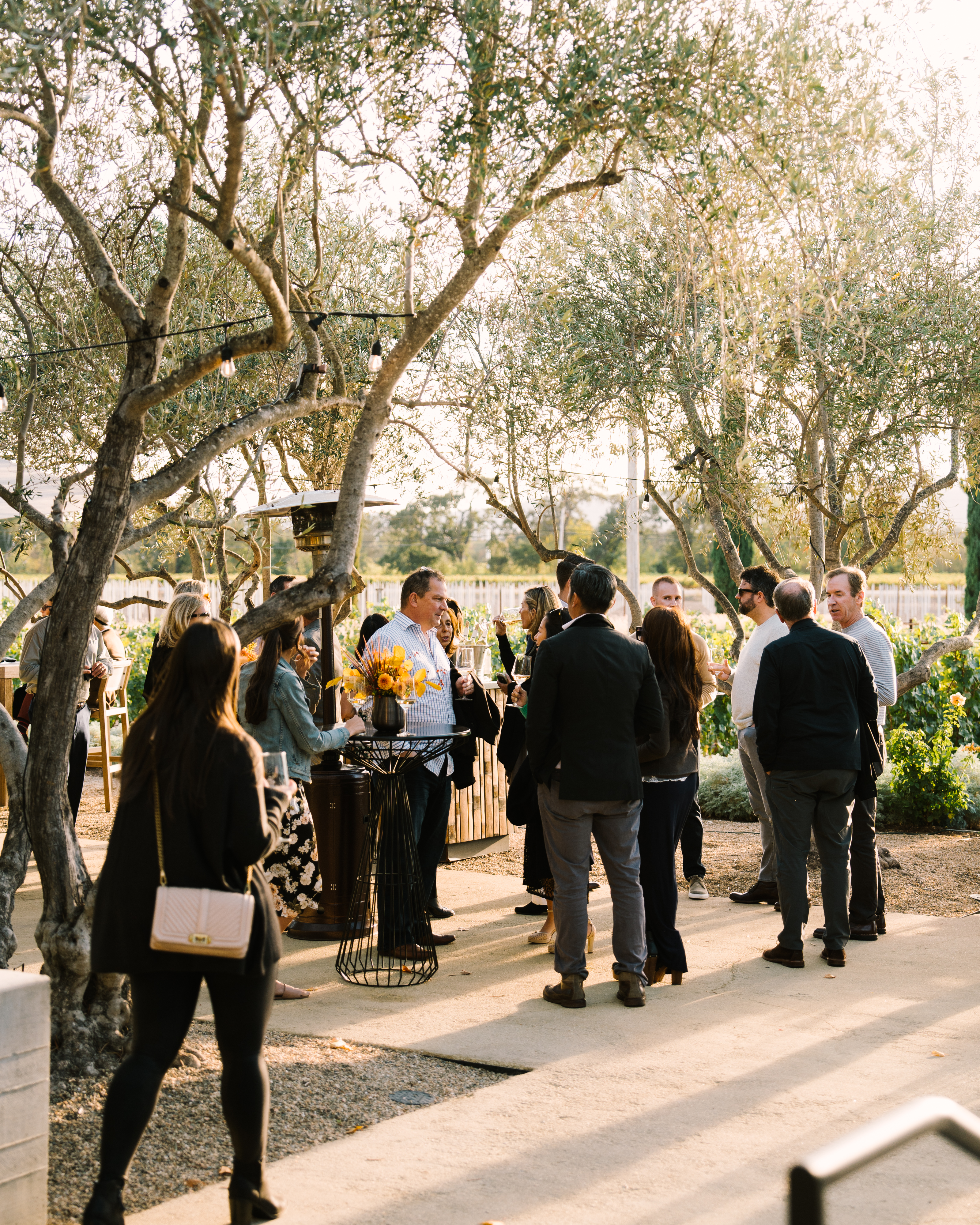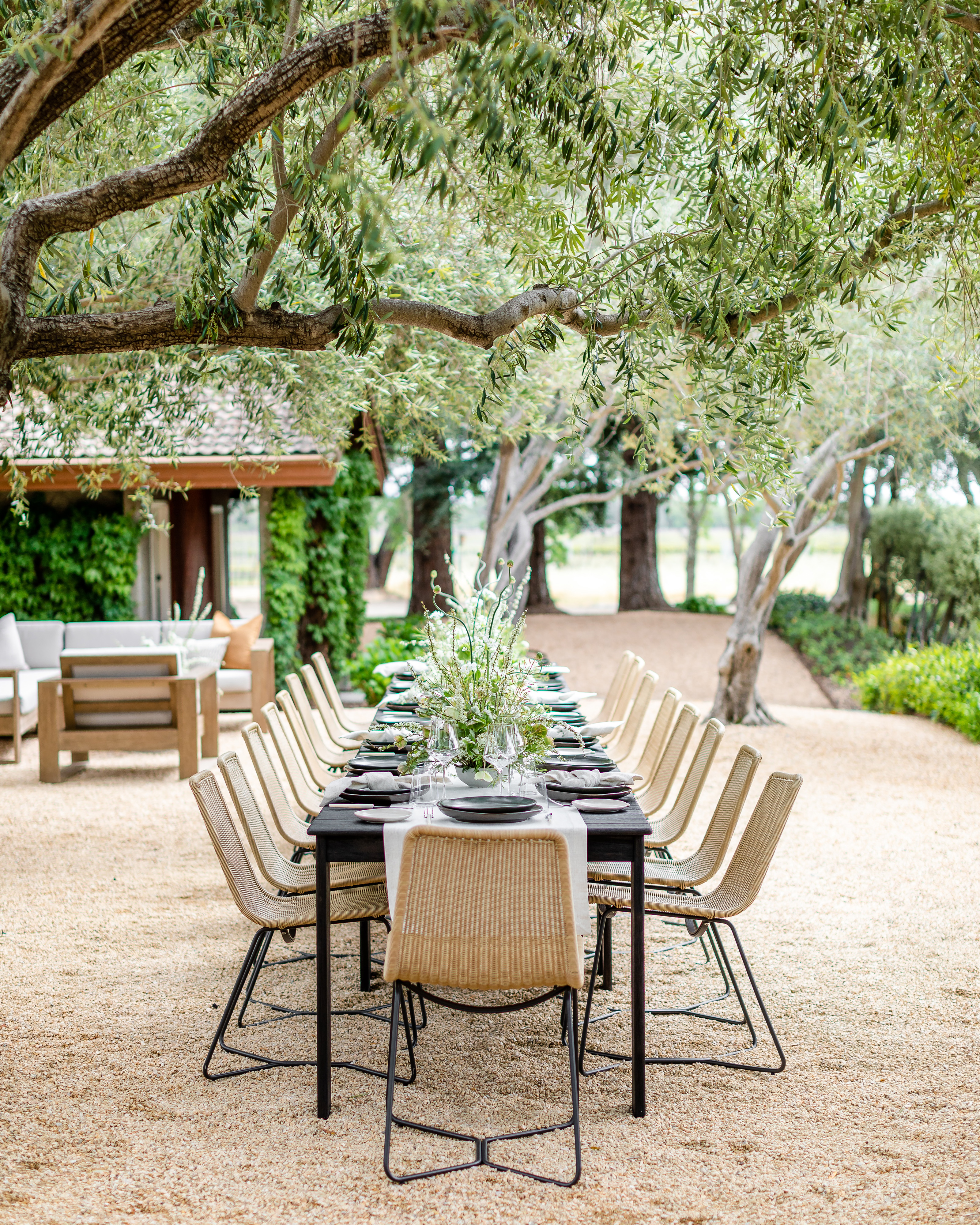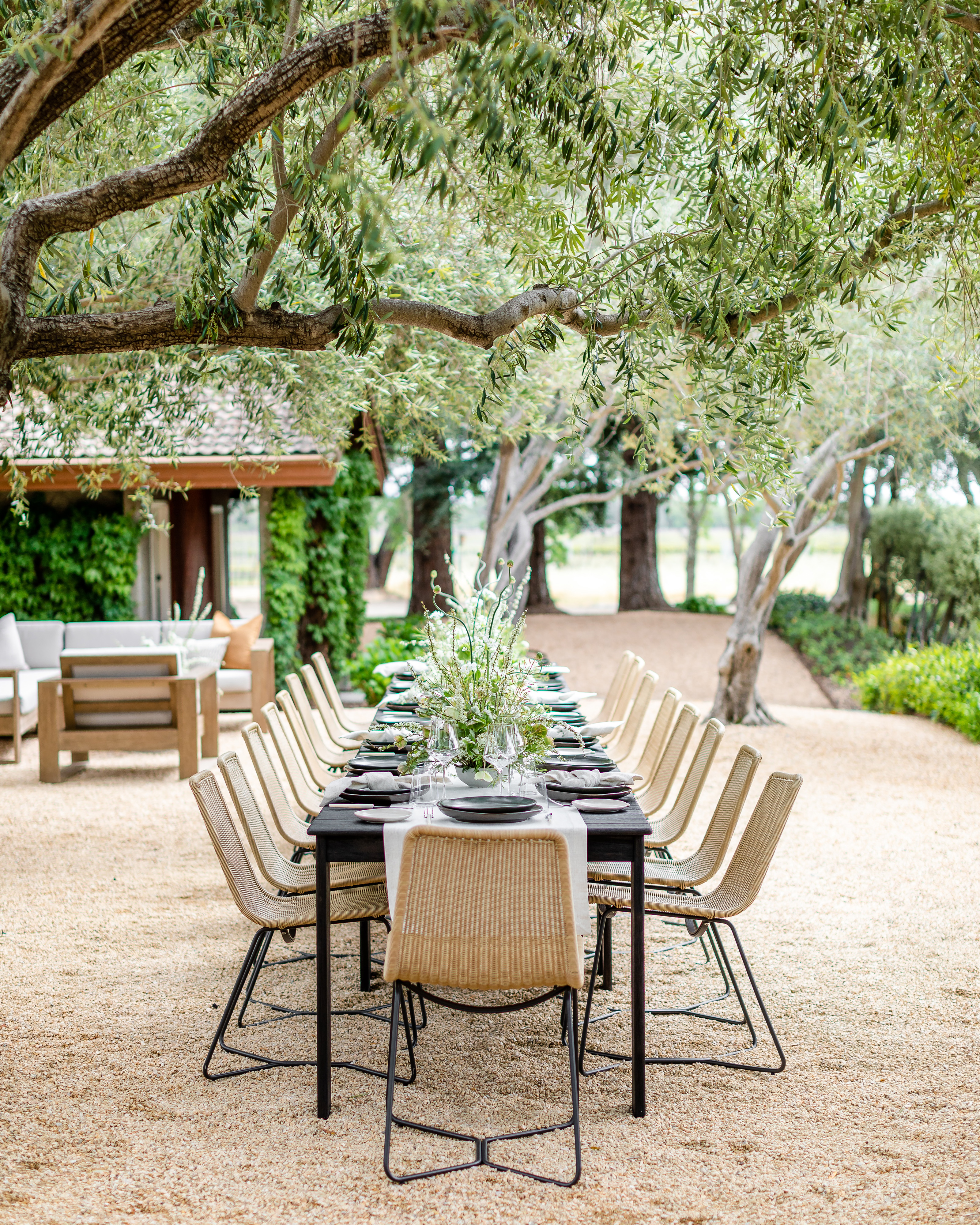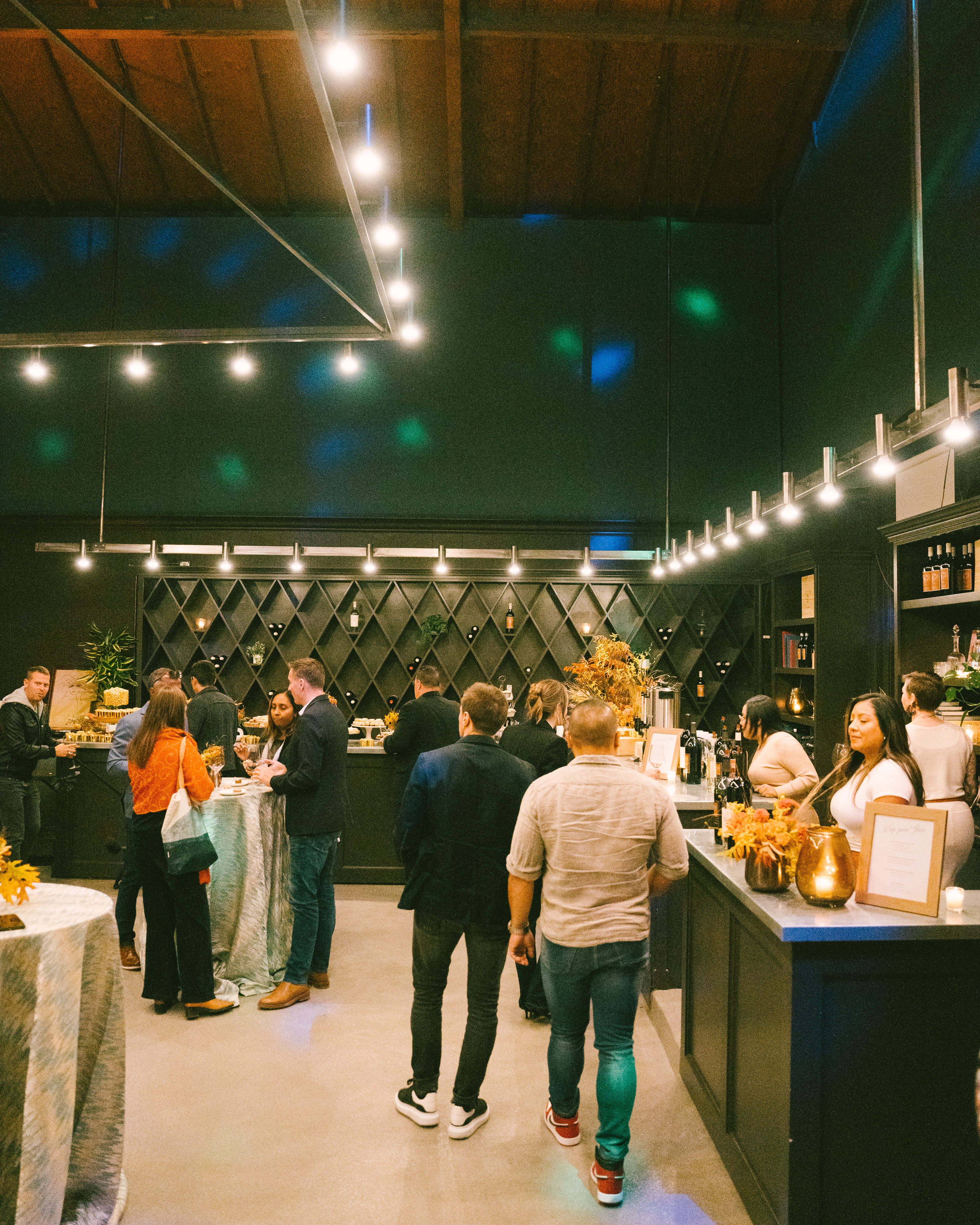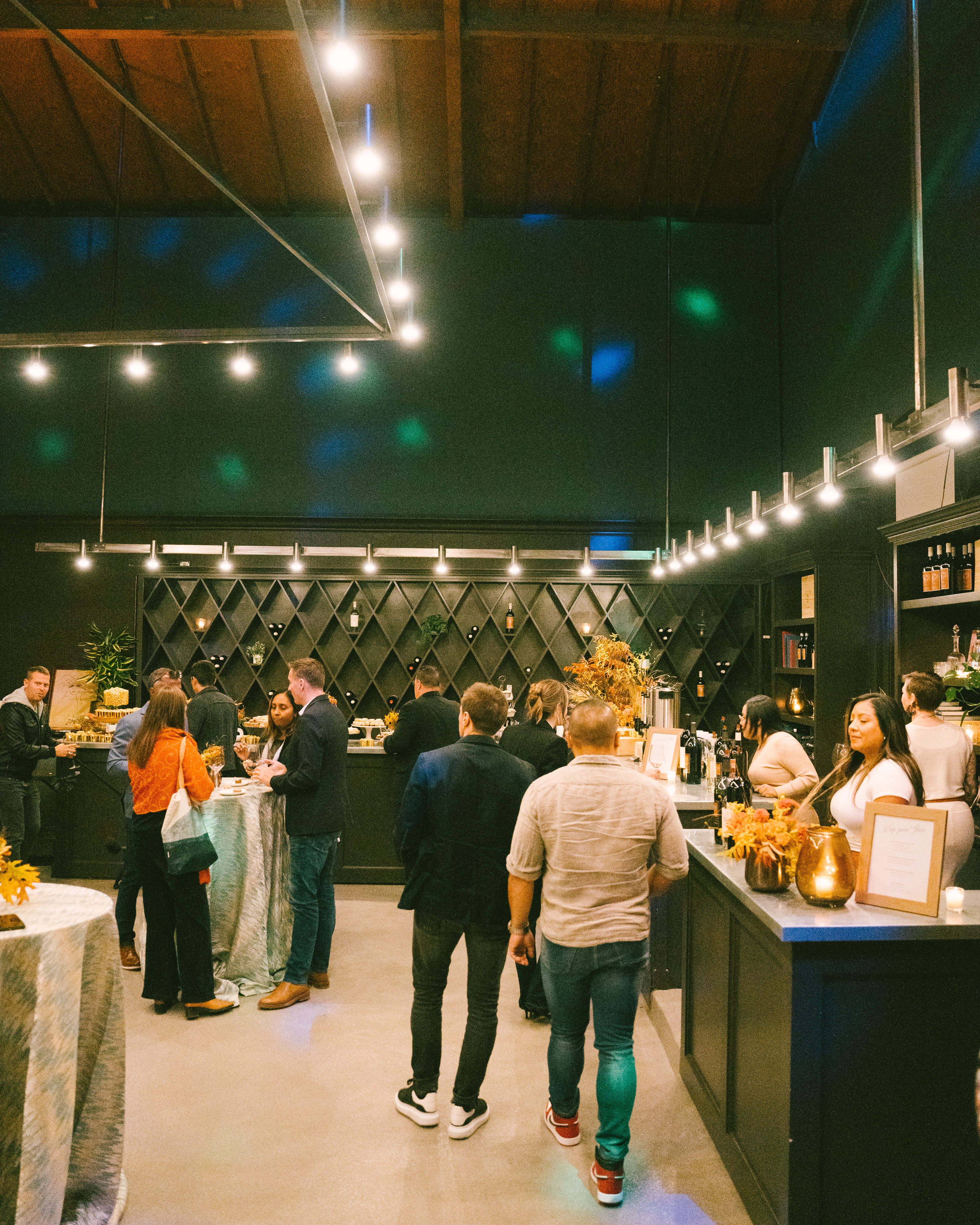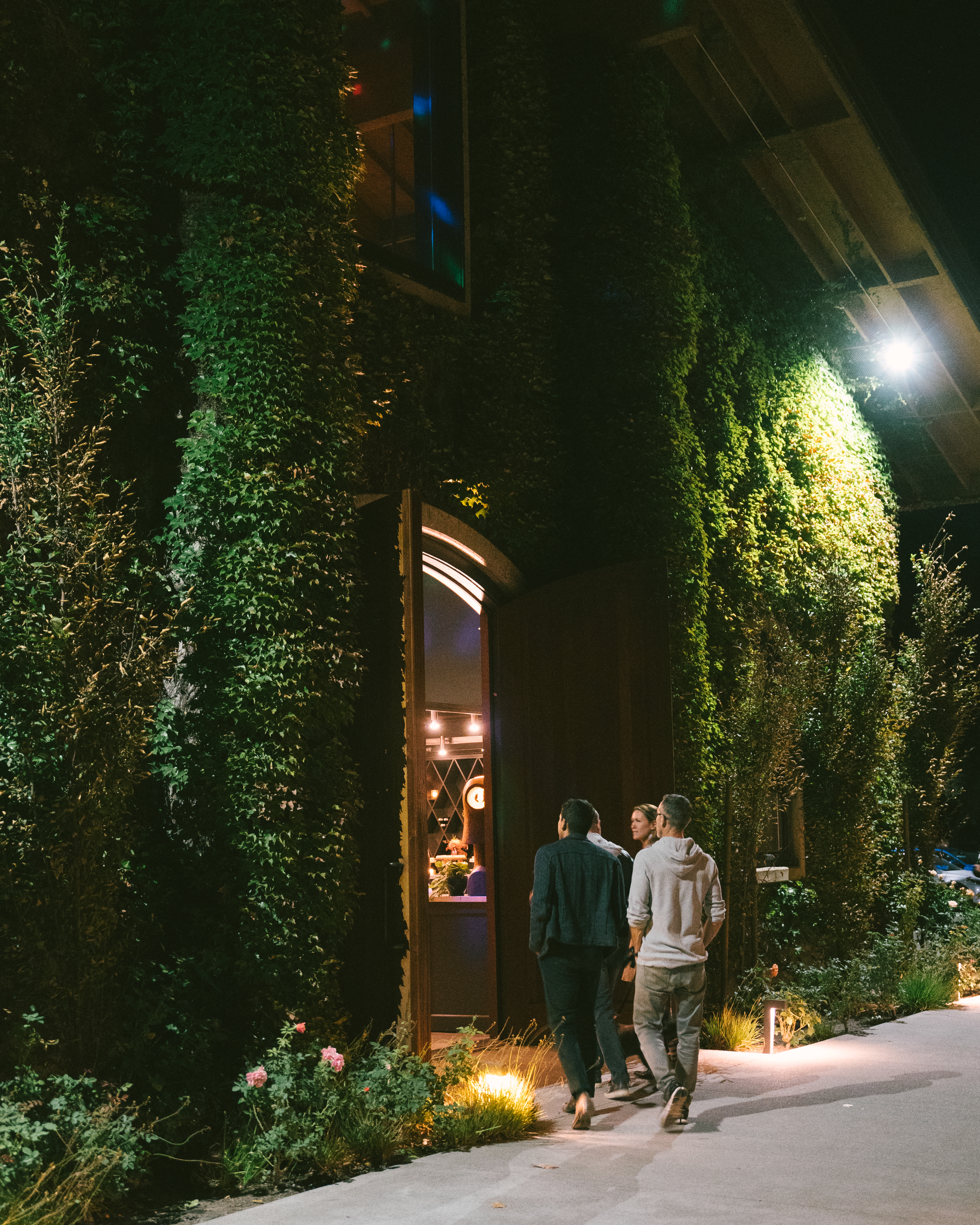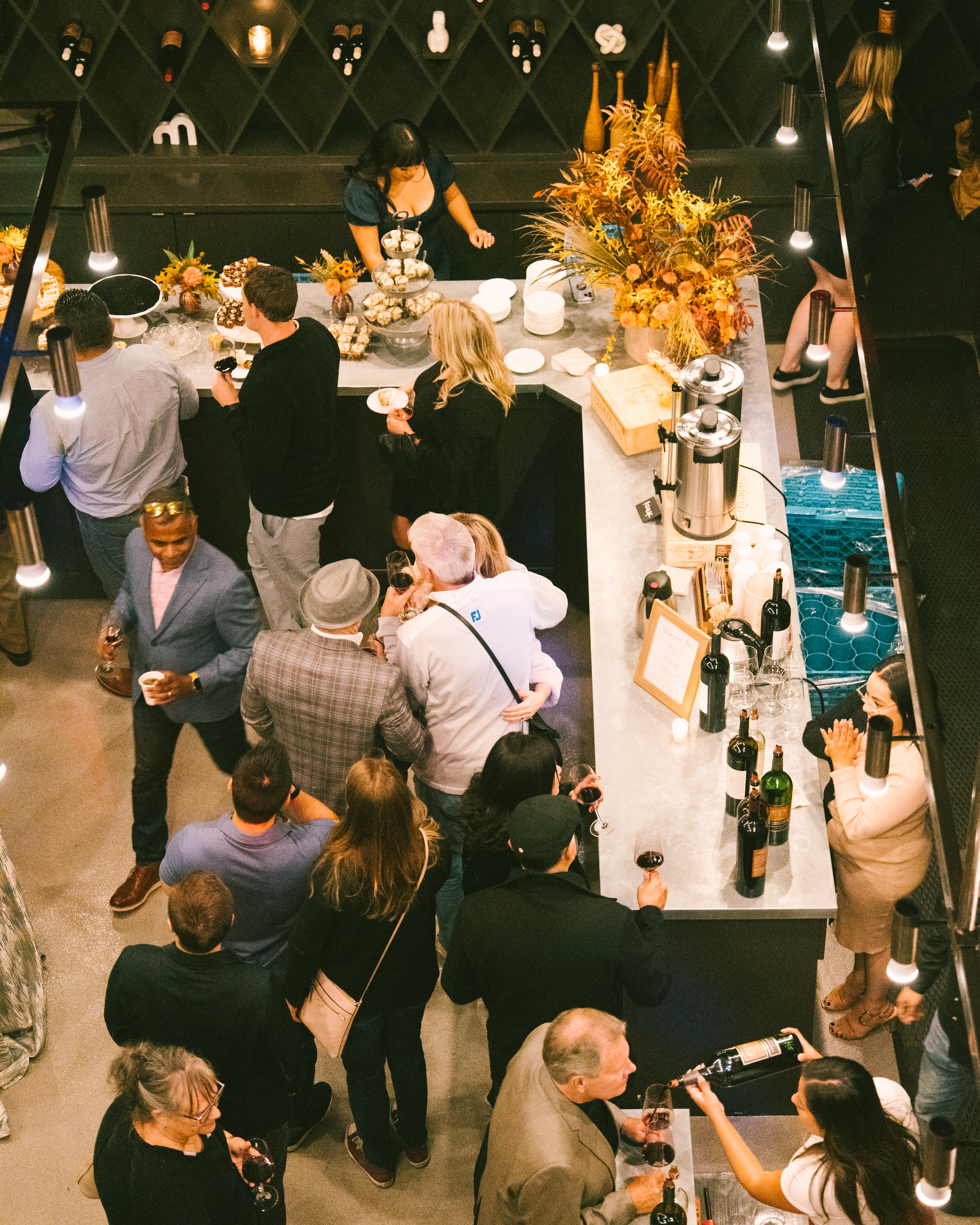 THE DISTRICT
Revel in the reimagined space of our original tasting room. An L-shaped bar and high vaulted ceilings make this a lively space for late night parties.
• Up to 25 guests seated, up to 30 guests standing (10 guest minimum)
• Available for private tasting, lunch, dinner or reception
• Cheese & charcuterie boards optional
• Private tour optional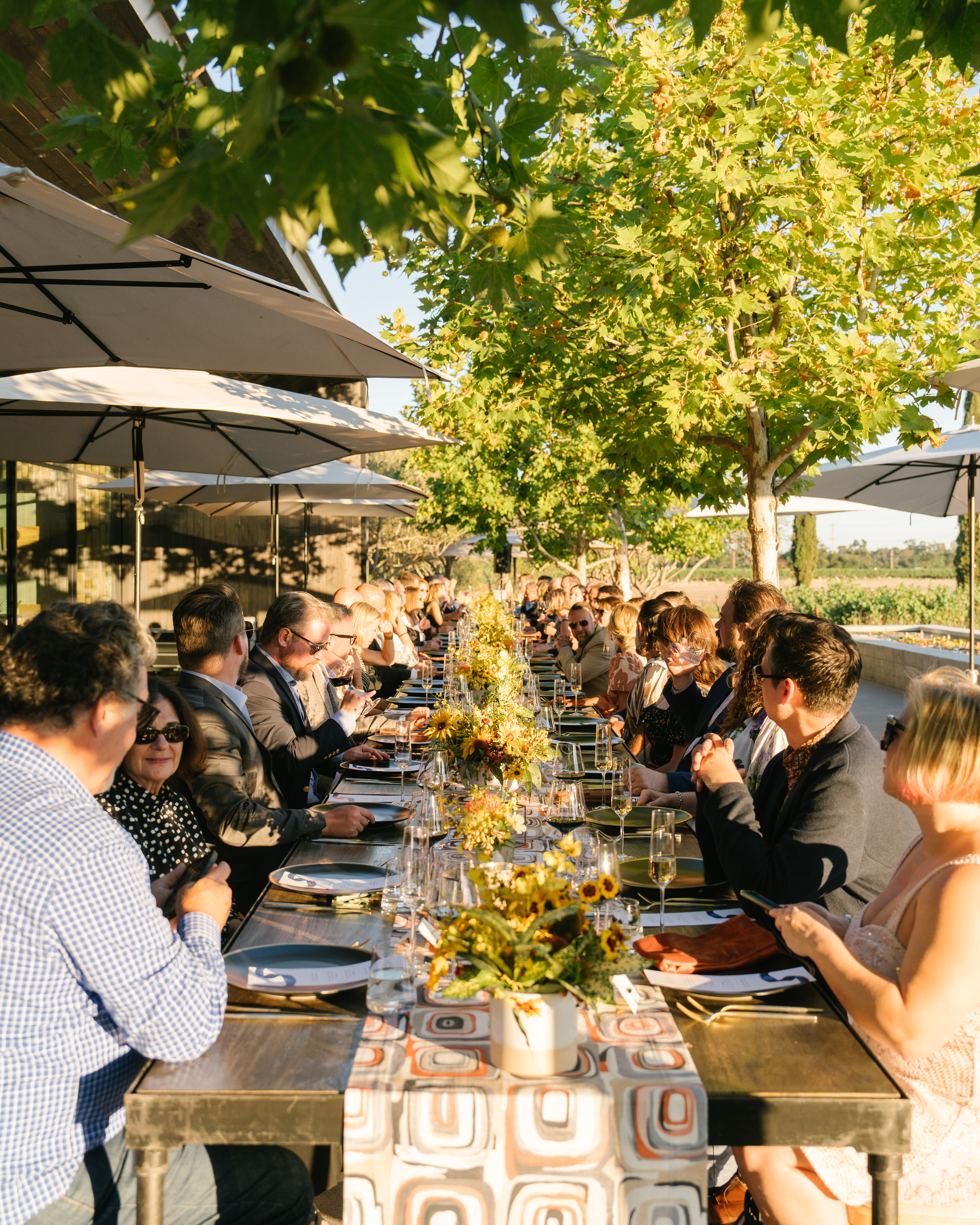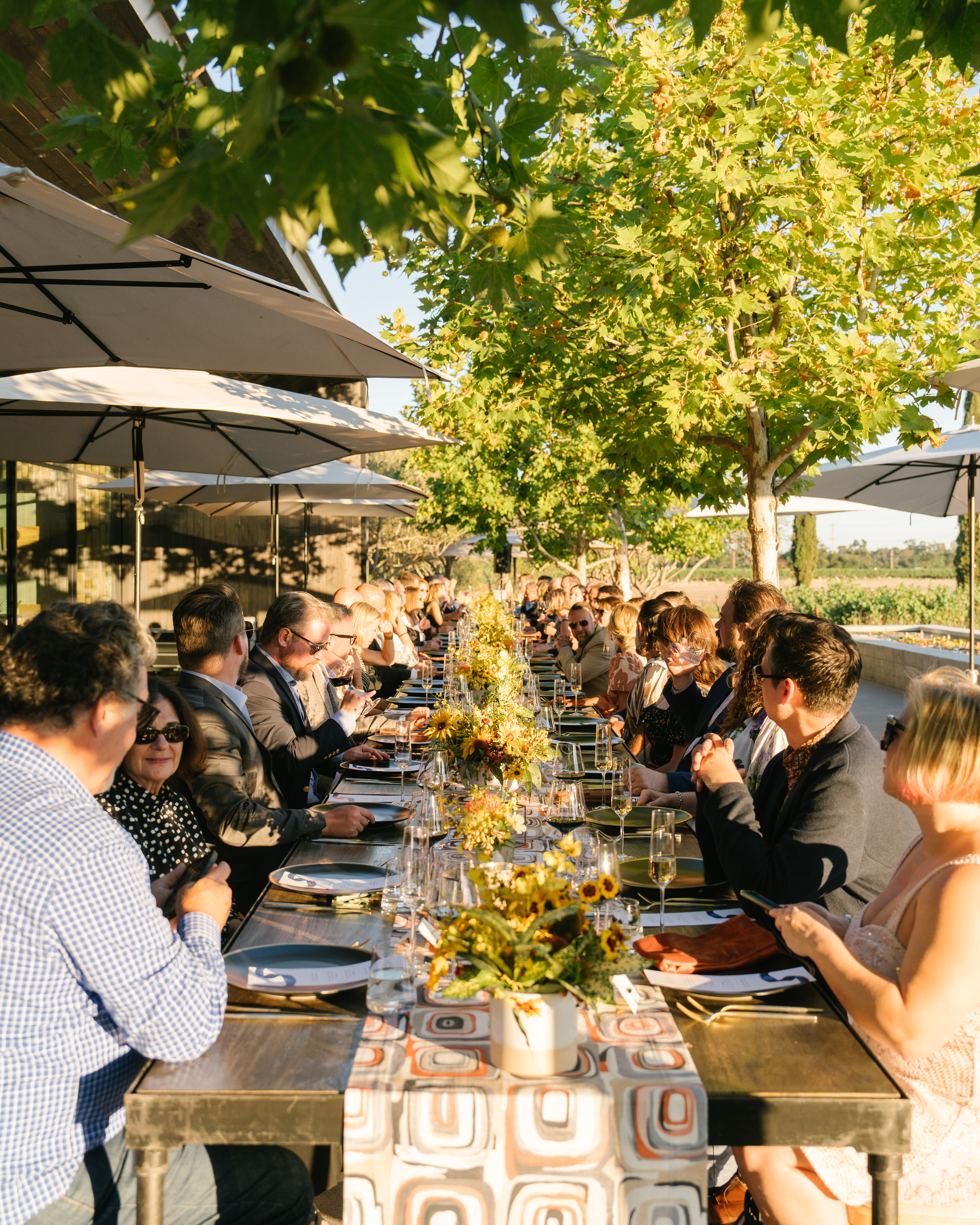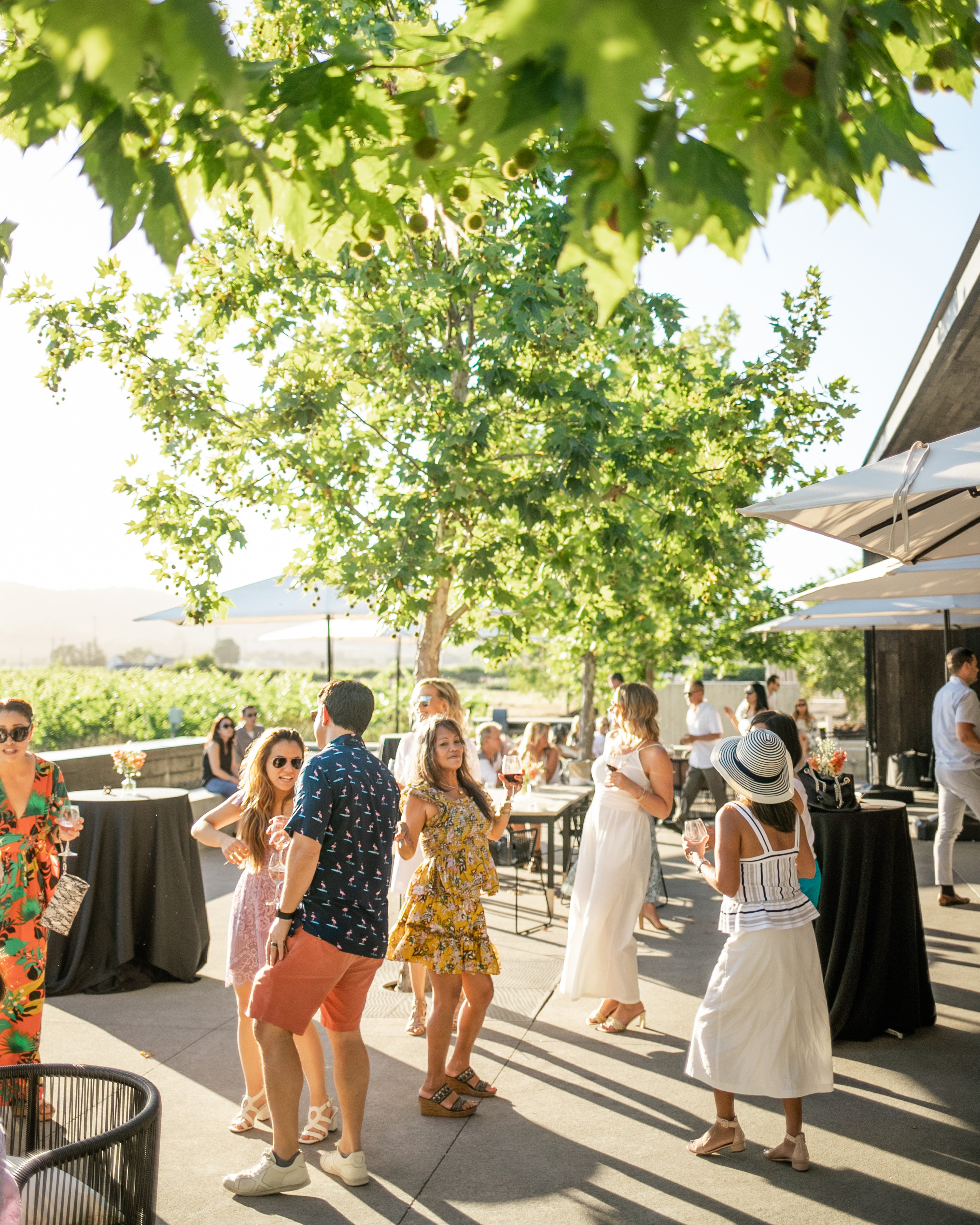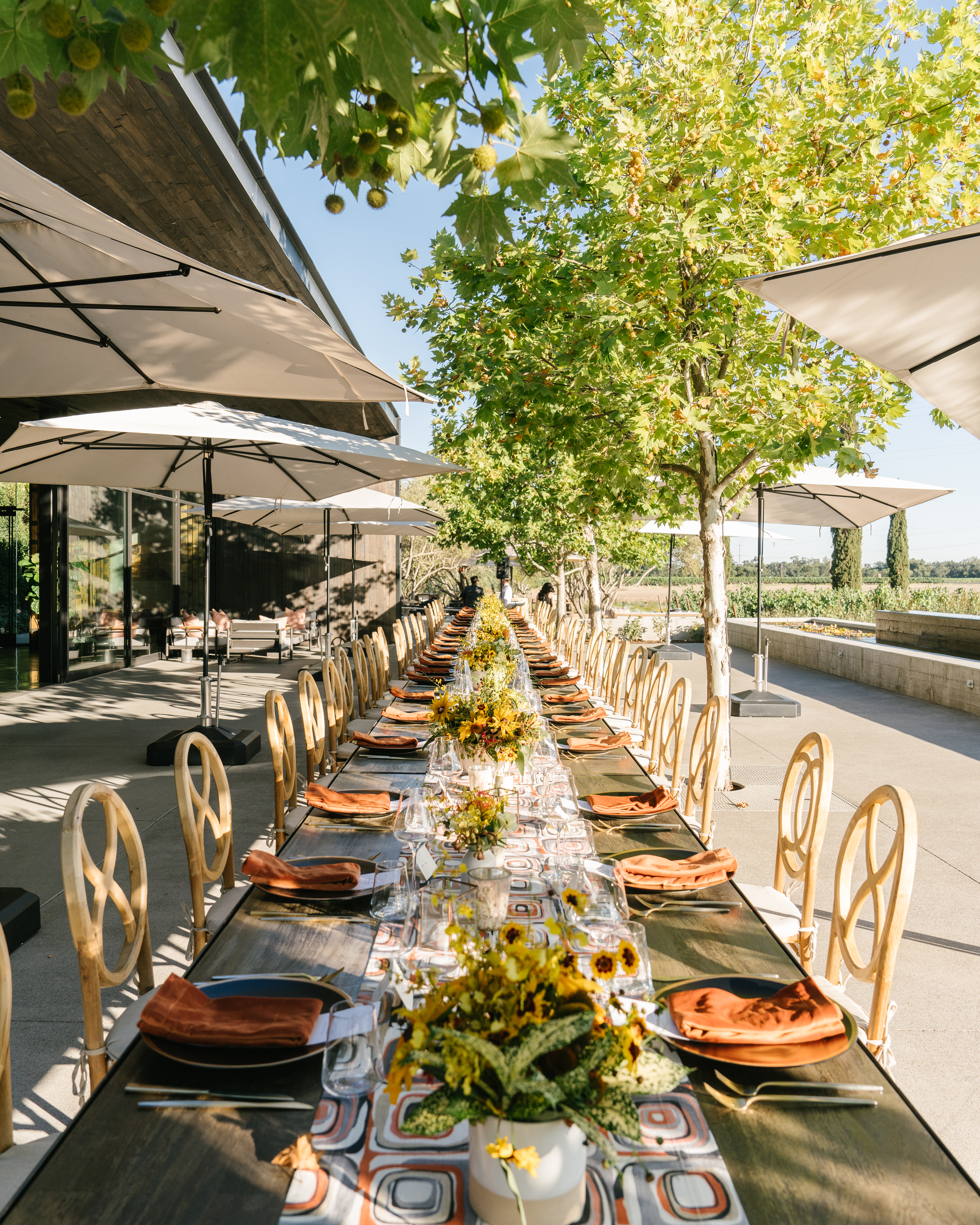 THE TERRACE
Ideal for large gatherings, our Hirondelle House terrace offers a seamless flow between our chic indoor tasting room and outdoor patio with floor-to-ceiling windows.
• Up to 120 guests (40 guest minimum)
• Available for private dinner or reception
• Cheese & charcuterie boards optional
• Private tour optional