Attend an Event
From Apéro Nights and release parties at our estate to pop-up picnics and winemaker dinners on the road, we're all about bringing Clos du Val wines to you the way they were meant to be enjoyed: with great food and fantastic friends.
Upcoming Events
Coming soon! Sign up for our email newsletter to be notified of upcoming events as soon as they're posted.
Bistro CDV: Fall Release 2021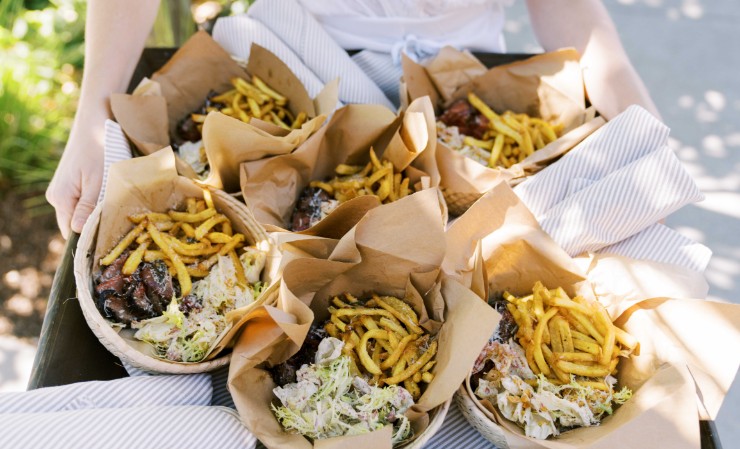 Join us at the Hirondelle House for a bistro-inspired lunch of steak frites, live music from Monica da Silva and Chad Alger, and free-flowing wines as we celebrate the launch of our 2018 Hirondelle Estate Cabernet Sauvignon, 2018 SVS Merlot, and 2019 Gran Val Chardonnay in the height of the harvest season.