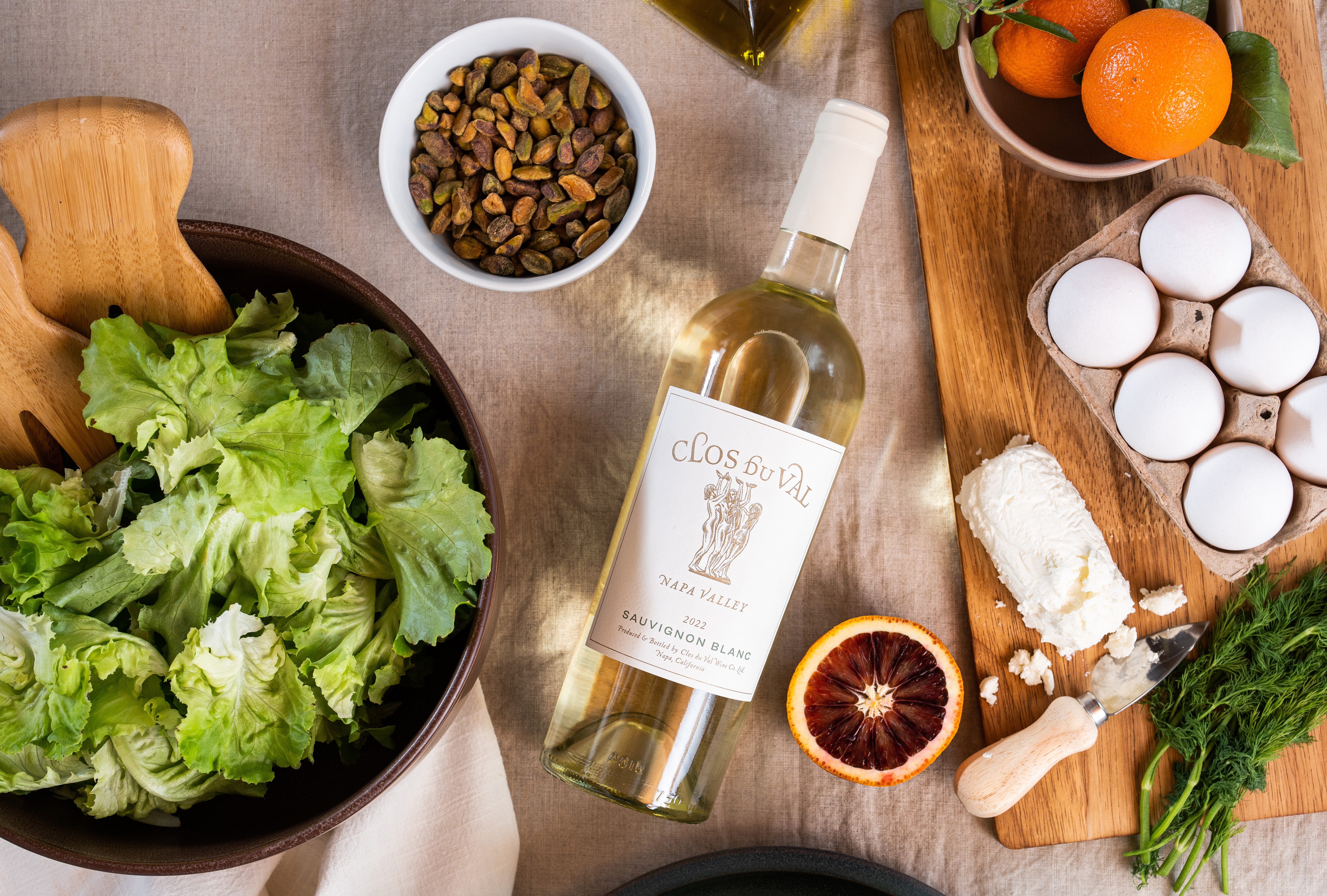 2022 Sauvignon Blanc with Pear & Goat Cheese Salad
Original recipe by Chef Helen Goelet, one of Clos du Val's third-generation owners.
Fresh and expressive with just the right dry finish, this beautiful Sauvignon Blanc begs for a tangy, nutty, and salty pairing. Where the goat cheese and dill deliver fresh tang, the pistachios and pears bring a sweetness and nuttiness that complement the wine's curvaceous body.
Ingredients
•
2 tbsp fresh chopped dill
Dressing 
• 2 tbsp pomegranate molasses
• 3 tbsp champagne vinegar
• 2 tbsp freshly squeezed lemon
• 1/4 cup extra virgin olive oil
Instructions
Preheat your oven to 350°F.
Place pistachios in a single layer on baking sheet and drizzle with olive oil. Roast for 8-10 minutes, tossing occasionally.
Whisk the softened goat cheese with orange zest, honey, pinch of chili, and sea salt until well combined. Place in the refrigerator until you're ready to use.
Prepare the dressing by adding all ingredients to a bowl and whisking to combine. Adjust to taste.
Wash the bibb lettuce completely, dry, and tear into a large salad bowl with fresh dill. Cut the pears into slices and add to the salad. Toss carefully with dressing, sprinkle in the goat cheese and pistachios, and toss once more to combine.